Our Growing Portfolio of Brand Names offers almost every hotel segment the ability to align with a strong name and top level marketing and visuals.
​
Once your hotel carries the prestigious brand of Volare you will be able to position your hotel against the major players in the full service segment. Built around discriminating consumer testing and research, Volare, epitomizes the five star experience. All marketing is rendered to your properties needs and amenities in a way that draws your guests into the unique experience that you have prepared for them!
Stay Wise Inns. The look and the brand is the perfect counterpoint to the mid-level, limited service hotel segment. Clean lines and a fresh look is geared to bring the savy business and cost conscious traveler who are looking for a little more value and the added benefit of inside corridors and a moderate breakfast offering. Room appointments are a bit upgraded and with this brand you can certainly expect a better ADR than an economy positioned hotel.​
An economy positioned brand with a proven record of success. When you choose to re-brand your property with our professionally developed brand and logo, you gain immediate positive visual response. Studies have shown that our logo elicits great first impressions, which you know is one of the most important factors for consumers.epitomize the look and feel of a globally recognized brand. The name is one that brings instant recognition amongst travelers who are seeking an economy lodging alternative.
Not sure that any of our other brands are the right fit for YOUR property?
You may be right! Not every property fits neatly into a one-size-fits-all brand.
Our InnVibe brand may be your answer to increased exposure, credibility and profits!
If you have a unique property that has a bit of a 'hook' such as boutique hotels, those in hot tourist areas, or even a lodge in the mountains, the InnVibetm brand has much more to offer than you can imagine! InnVibe is not only a new way to brand your property its a way to position your property in front of a larger audience. We are launching a marketing campaign that is customer centric.
Exit, ordinary. Enter, Volare.​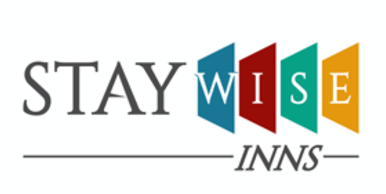 Brands that deliver more to your guests and help deliver more guests to you!